Welcome to Kulon Family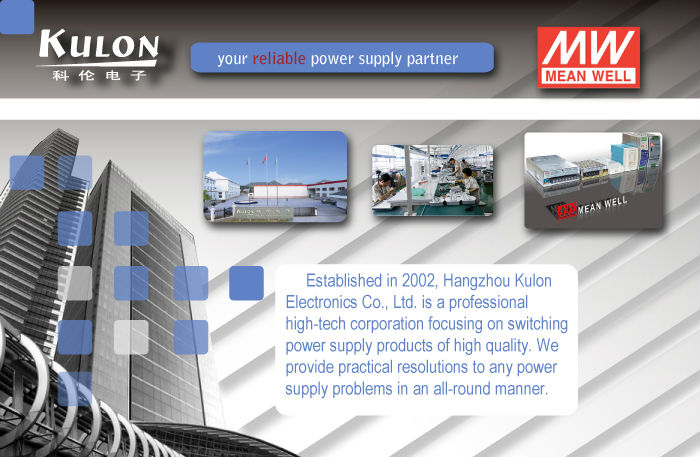 Meanwell MPQ-200D electrical equipment supplies with pfc
Main Features
♦ Universal AC input / Full range
♦ Low leakage current <250μA
♦ Protections: Short circuit / Overload / Over voltage
♦ Cooling by free air convection
♦ Medical safety approved (2 x MOPP between primary to secondary)
♦ 100% full load burn-in test
♦ Fixed switching frequency at 45KHz
♦ 3 years warranty
Specifications
♦ power supply 5v
♦ Protections: SC / OL / OV
♦ CB CE TUV CUL
♦ Fast Delivery High Quality
♦ 3 years warranty
Product Specification
MODEL
MPQ-200D
OUTPUT
OUTPUT NUMBER
CH1

DC VOLTAGE

-12V

CURRENT RANGE
2.4A

RATED POWER

195W

OUTPUT POWER (max.)
52W with 18CFM min. Forced air convection
RIPPLE & NOISE (max.) Note.2
60mVp-p
VOLTAGE ADJ. RANGE
CH1:4.5 ~ 5.5V
VOLTAGE TOLERANCE Note.3
±4.0%
LINE REGULATION
±1.0%
LOAD REGULATION
±3.0%
SETUP, RISE TIME
800ms, 20ms/230VAC 800ms, 20ms/115VAC at full load
HOLD UP TIME (Typ.)
50ms/230VAC 16ms/115VAC at full load
INPUT
VOLTAGE RANGE
90 ~ 264VAC 127 ~ 370VDC
FREQUENCY RANGE
47 ~ 440Hz
EFFICIENCY(Typ.)
79%
AC CURRENT (Typ.)
1.2A/115VAC 0.7A/230VAC
INRUSH CURRENT (Typ.)
COLD START 15A/115VAC 30A/230VAC
LEAKAGE CURRENT
<0.3mA / 264VAC
PROTECTION
OVERLOAD
53 ~ 75W rated output power
Protection type : Hiccup mode, recovers automatically after fault condition is removed
OVER VOLTAGE
5.75 ~ 6.75V on CH1
Protection type : Hiccup mode, recovers automatically after fault condition is removed
ENVIRONMENT

WORKING TEMP.

-20 ~ +70°C (Refer to output load derating curve)

WORKING HUMIDITY
20 ~ 90% RH non-condensing
STORAGE TEMP., HUMIDITY
-20 ~ +85°C , 10 ~ 95% RH
TEMP. COEFFICIENT
±0.04%/°C (0 ~ 50°C ) on +5V output
VIBRATION
10 ~ 500Hz, 2G 10min./1cycle, period for 60min. each along X, Y, Z axes
SAFETY & EMC (Note 4)
SAFETY STANDARDS
UL2601-1, TUV EN60601-1, IEC60601-1 approved
WITHSTAND VOLTAGE
I/P-O/P:4KVAC I/P-FG:1.5KVAC O/P-FG:0.5KVAC
ISOLATION RESISTANCE
I/P-O/P, I/P-FG:100M Ohms/500VDC
EMI CONDUCTION & RADIATION
Compliance to EN55011 (CISPR11) Class B
HARMONIC CURRENT
Compliance to EN61000-3-2,-3
EMS IMMUNITY
Compliance to EN61000-4-2,3,4,5,6,8,11; ENV50204, EN60601-1-2, medical level, criteria A
OTHERS
MTBF
291.3Khrs min. MIL-HDBK-217F (25°C )
NOTE

1. All parameters NOT specially mentioned are measured at 230VAC input, rated load and 25°C of ambient temperature.
2. Ripple & noise are measured at 20MHz of bandwidth by using a 12" twisted pair-wire terminated with a 0.1uf & 47uf parallel capacitor.
3. Tolerance : includes set up tolerance, line regulation and load regulation.

4. The power supply is considered a component which will be installed into a final equipment. The final equipment must be re-confirmed that it still meets EMC directives. For guidance on how to perform these EMC tests, please refer to "EMI testing of component power supplies."
(as available on )
5. Mounting holes M1 and M2 should be grounded for EMI purposes.
6. Heat Sink HS1,HS2 can not be shorted.
7. Touch current was measured from primary input to DC output.
Shipping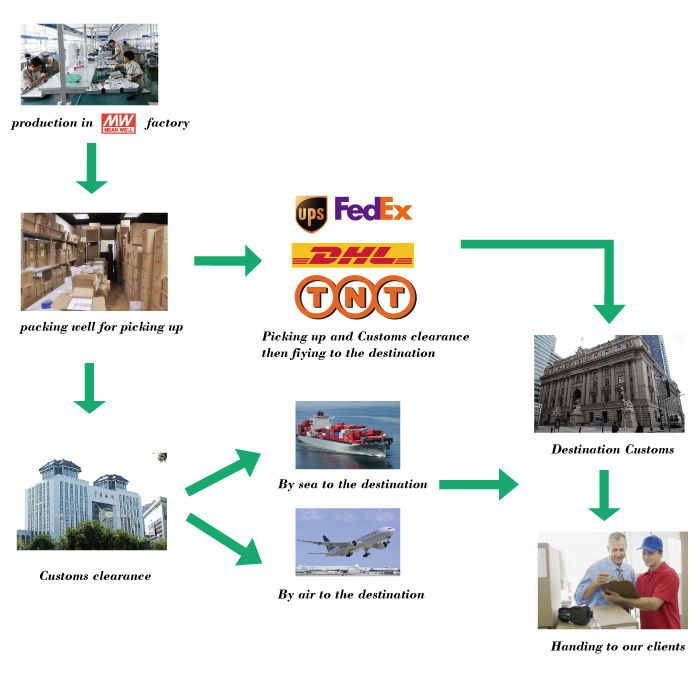 Our Company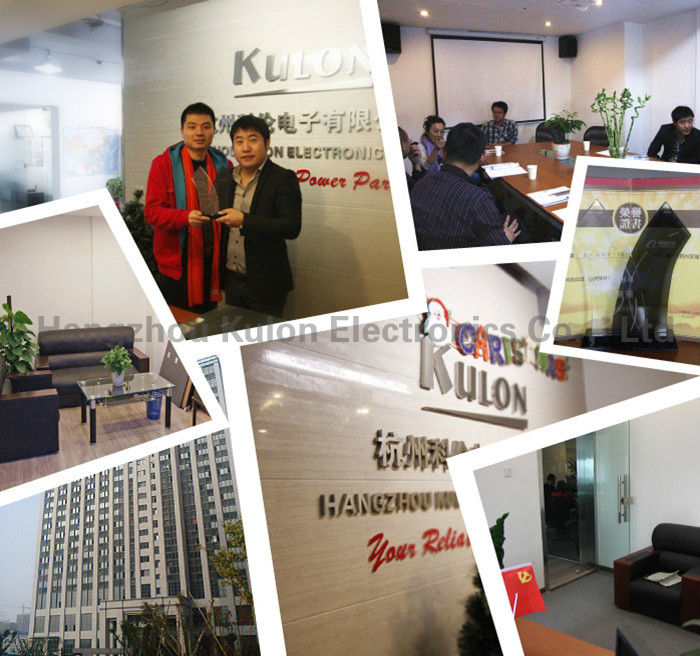 More Product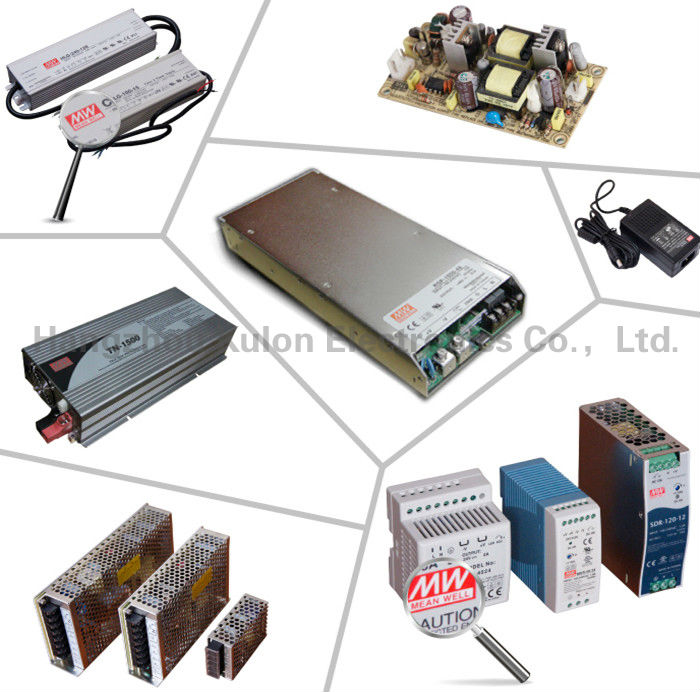 Packing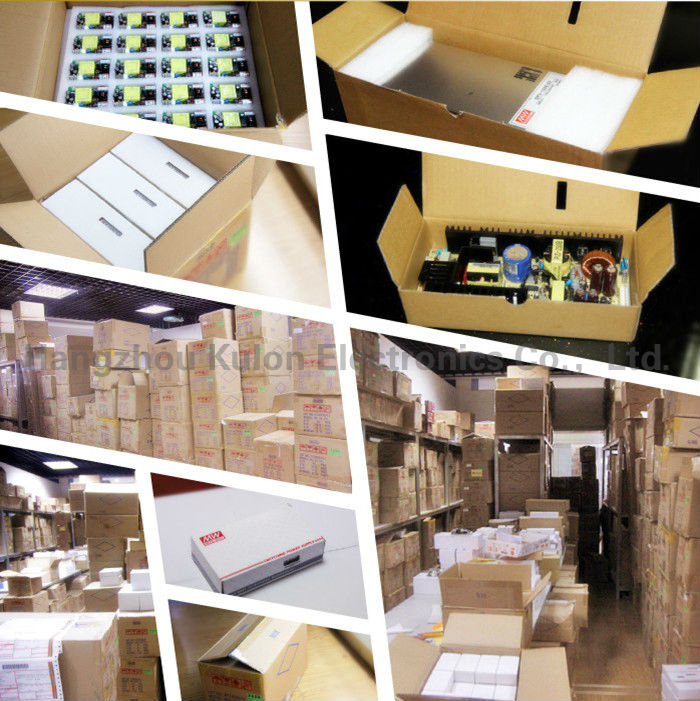 Why Choose Us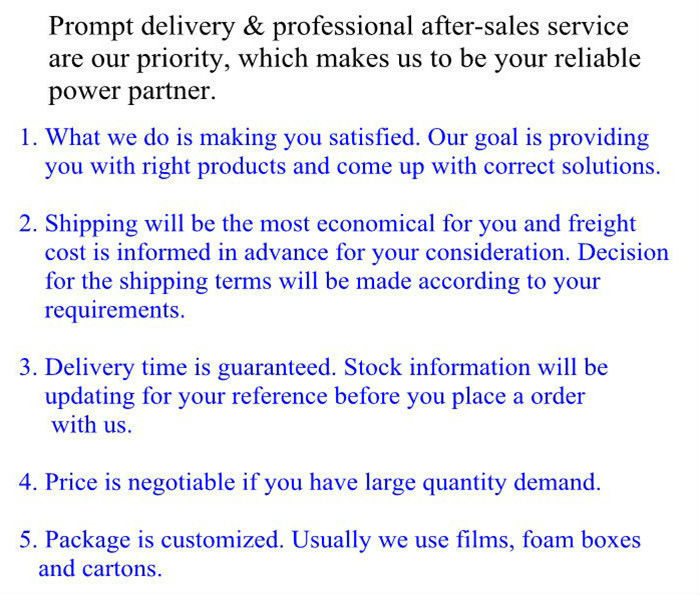 Waiting for your kind inquiry !