1: Quoting – Various option and sizes within 24 hours, usually within 3-5 hours after getting all drawings
2: Design & Editing - Our Architect will use the high-end computer and software to edit, transform, scale the building according to the CAD or 3d drawings to ensure the process of the model.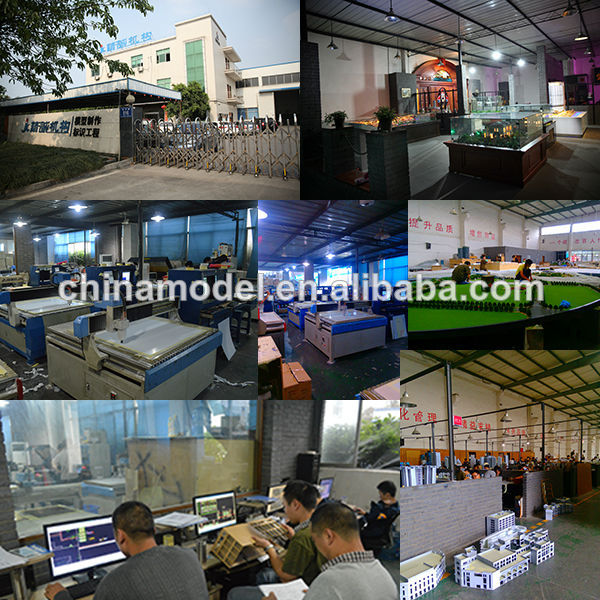 3: Cutting and Graving - Using the state-of-the-art cutting and engraving machine, to ensure the time schedule and quality details for the model.
4: Carpentry and Painting - Skilled and experienced painter use high quality paints and tools to achieve the desired color and texture designated by the architect.
5: Lighting & Merchanizing - Lighting is the punchline for a model.
No matter general LED lightings, or special project display, LCD backlight, enbedded light, our professional electrician will give you the aesthetic effect.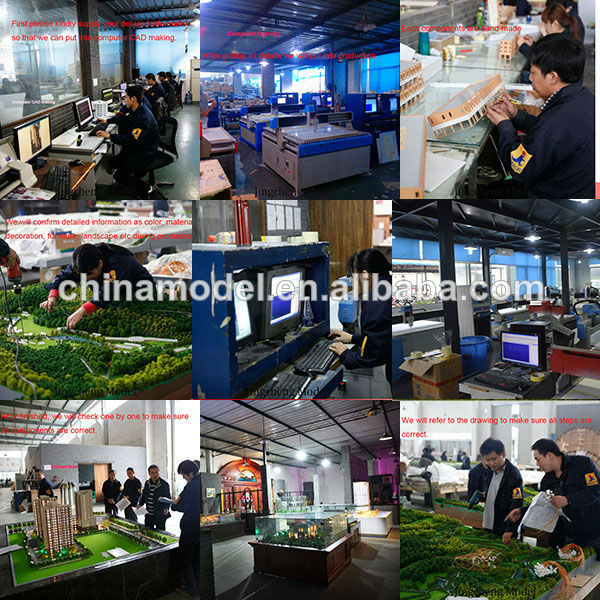 6: Assembling & Landscaping - Shaping, placing, gluing etc to ensure the perfection on joints.
Customized solution for the interior furniture, vehicles, human, plants, trees to give the reality effect.
7: Packing & Transportation – Quality packing material are used in custom packaging, wood crafting, shrink wrapping and banding with safety feature provisions for better handling.