tempered laminated glass roof
PVB Laminated Glass, Safety Glass
1) Product introduction
The laminated glass is one kind of safety glass made under high temperature by interlaying PVB membrane between glasses. It can be two sheets or more than two sheets.
The firm and tough bindings between PVB films and the glass makes laminated glass the safe glass with excellent performance. Vertically or sideling installed, it can resist the external impact and prevent penetration. Once broken, the broken pieces will still be stuck with the middle coatings so as to avoid human injury or property loss because of glass falling. Moreover, the whole glass still keeps its integrity and can continue to resist impact and provide a shelter from wind and rain.
Fine performance
Safety
Sound insulation
Performance of controlling
Decoration effect
Energy conservation
Security
Bullet proof and explosion-proof
Anti-shock and hurricane-resisting
Product Name

Laminated Glass

Place of Origin

Weifang, Shandong, China

Thickness

Sheet Glass

3-19mm

Laminated Glass

6.38-41.04mm

PVB

Color

Clear, Black, Milky, Red, etc.

Thickness

0.38-3.04mm

Size

Minimum Size

300mm×500mm

Maximum Size

2440mm×3600mm

Applications

Skylights, Railings, Escalators, Windows and Doors, Floor, etc

Packing Details

(1)Interlay paper or plastic between two sheets

(2)Seaworthy wooden crates

(3)Iron belt for consolidation

Note: Weihua glass can be customized according to the given specifications and colors from clients.
Product Description
Edges Treatments:
Applications: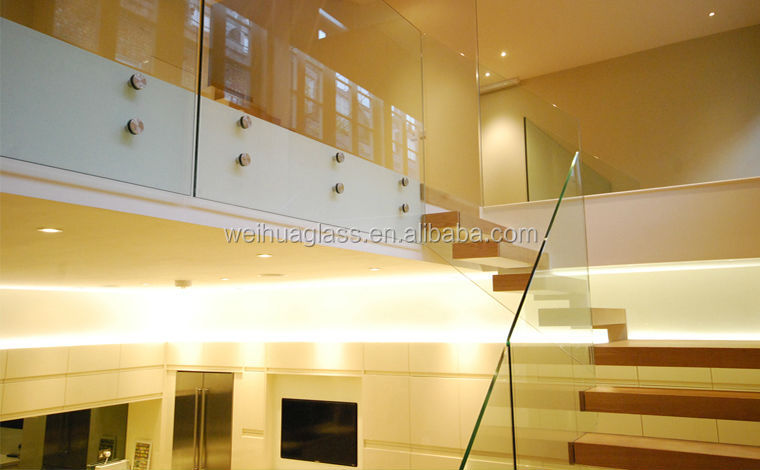 Notes:
2. Competitive Advantage:
1. Delivery on time.
2. Considerable after-sale services .
3. Can choose different glass for substrate,like clear,low-iron,silk-printing,sandblasting,tinted glass,it can widely useage as the engineering requirements.
4. Size and thickness can be as requirements in commonly, that is flexible.
5. Had the international Certificate to approved,like CE,EN14179,ASTM C 1048 :2004, ISO9001:2008, CCC, GB.
Packing & Loading
Factory show & Factory Working Line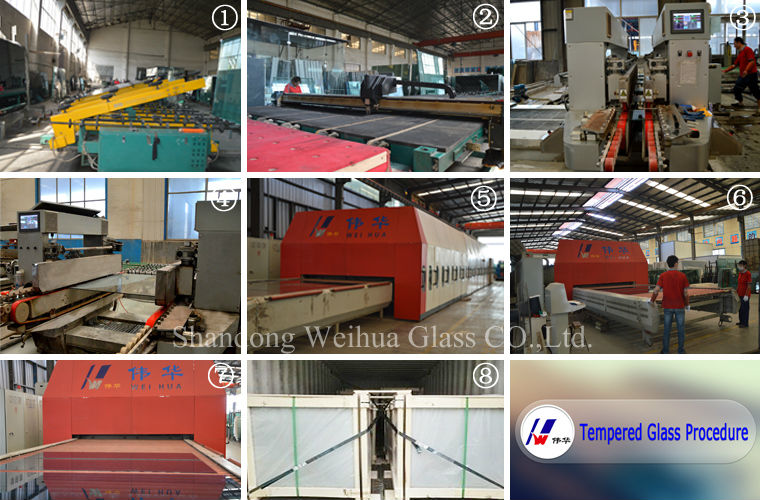 Certifications: